Led by Pastor Jewel Hawkins
As we meet, we aim to continue using our God-given gifts, talents, skills and wisdom for the Kingdom of God as represented by Word of Life. Along with this we recognize that our Kingdom service encourages, inspires and teaches those of younger generations that one does not "retire" from the calling of God to "good works" but merely changes in execution as benefits the Seasons of our lives. To be assured that whatever our age and/or capabilities, God is faithful to strengthen us for the ministry to which He has called us and will equip us for the service as we surrender to His sovereignty. 
Seasons Bible STudy
We will be studying the book of James. Please begin reading the book and bring your Bibles with you to the study.
For more information contact Pastor Jewel Hawkins at: jhawkins@wordoflifebillings.org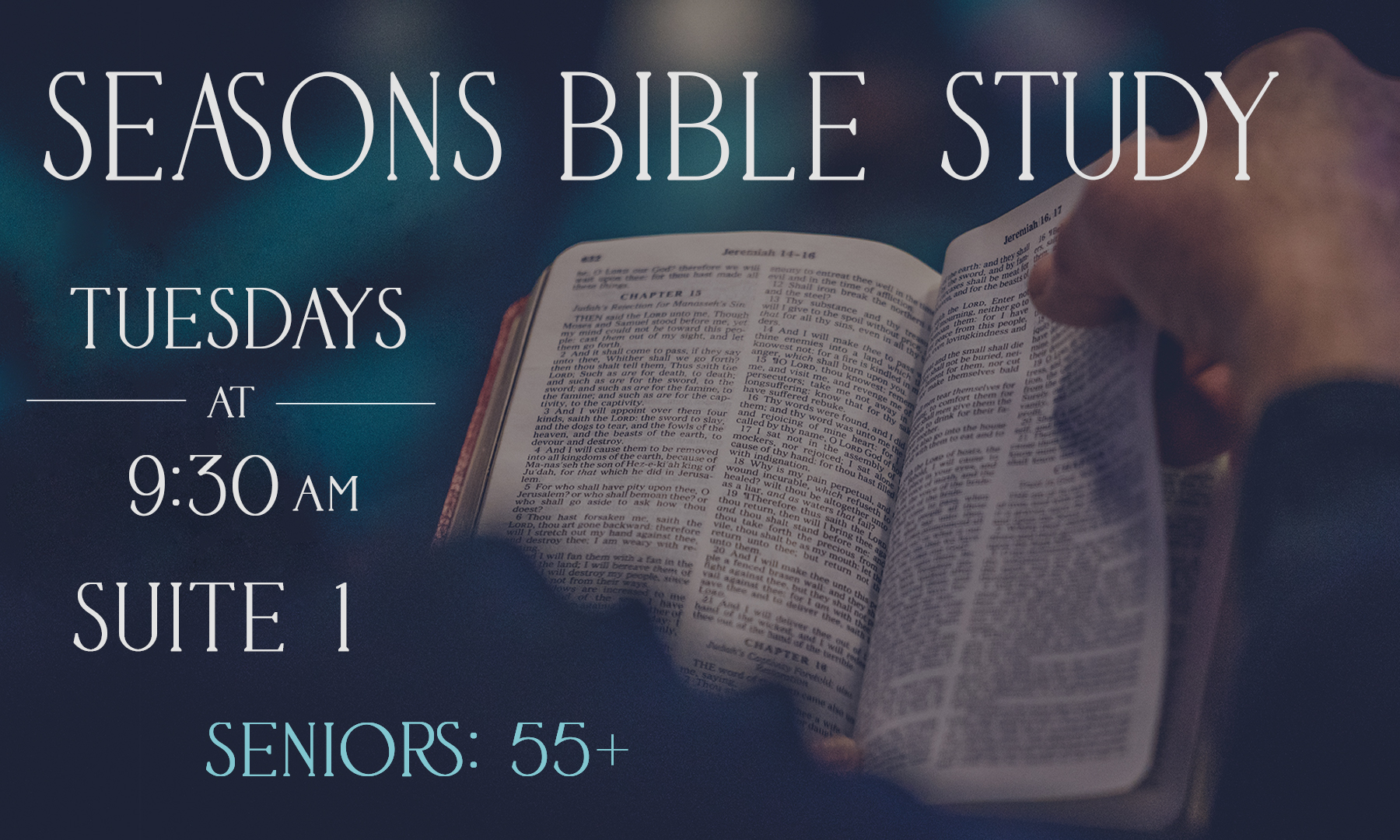 POTLUCK: FIRST SUNDAY AT 12:30 PM
Seniors 55+ are invited for a potluck and fellowship the first Sunday of each month in Suite 1 at 12:30 pm.
For more information contact Pastor Jewel Hawkins at: jhawkins@wordoflifebillings.org